The four-hour Dubai city visit bundle by Desert safari is probably the most ideal approaches to investigate the both notable and sparkling side of Dubai that is regularly alluded to as the Center East's jewel. The visit incorporates a visit to Dubai Gallery that is housed inside the eighteenth century Al Fahidi Fortress. It has in plain view expressions and curios mirroring the antiquated history and way of life of conventional Bedouins. An optimal representation of a mix of extraordinary Islamic and contemporary engineering, Jumeirah Mosque is another mainstream focal point shrouded in the schedule.
For a peep into the spectacular side of Dubai, our schedule further contains a visit to such amazing attractions of the city as Burj Al Bedouin Lodging – the world's just seven-star inn that is particularly noted for its unmistakable outline taking after a surging sail, the Palm Island – the bow formed man-made island, Atlantis Inn and Burj Khalifa – the transcending building that is one of its sort in the entire world. Similarly significant is Dubai's beautiful attractions, and a photograph stop to all around kept up Jumeirah Sea shore will give you an interesting chance to submerge in the city's regular magnificence.
The excursion closes with a drive through Sheik Zayed Street that has forcing high rises lined on its either side and a shopping at one of the city's unmistakable shopping centers. Regardless of whether you're finished buff, shopping freak or only here to have a brief look at city's critical vacation spots, Rayna's city visit guarantees to cover all your extraordinary prerequisites.
Dubai City Tour Packages Itinerary
Pick up from your location in Dubai
Dubai Museum (Photo Stop)
Jumeirah Mosque (Photo Stop)
Marjan Islamic Art Gallery (Stop)
View of Burj Al Arab (Photo Stop at Jumeirah Beach)
Jumeirah Beach(Photo Stop)
The Palm Island (Pass by)
Atlantis Hotel – The Pointe (Photo Stop)
Mall of Emirates (Pass by)
Burj Khalifa (Pass by)
English Speaking Guide
Drop Back to your location in Dubai
Pick up Time:- 08.30 AM to 09.30 AM
Drop Time :- 1:30 PM to 2PM
Children under 3 years will be considered as infant and will be free of cost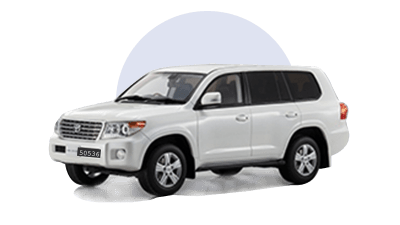 Private Half Day City Tour
5 Passengers / Car
Pick up from your location in Dubai
Dubai Museum (Photo Stop)
Jumeirah Mosque (Photo Stop)
Marjan Islamic Art Gallery (Stop)
View of Burj Al Arab (Photo Stop at Jumeirah Beach)
Jumeirah Beach(Photo Stop)
The Palm Island (Pass by)
Atlantis Hotel – The Pointe (Photo Stop).
Mall of Emirates (Pass by).
Burj Khalifa (Pass by)
English Speaking Guide
Drop Back to your location in Dubai
– Pick up Time:- 08.30 AM to 09.30 AM
– Drop Time :- 1:30 PM to 2PM
Child Policy
Children under 3 years will be considered as infant and will be free of cost